Wealth Gap In The US
The National Association of Realtors (NAR) recently released a report revealing that the growing wealth gap in this country has been impacted by the recent increases in real estate values coupled with the drop in home ownership rates. The report discloses:"Over 90 percent of metro areas have experienced declining home ownership rates at a time when home values have risen and incomes have remained flat."Increasing home values in many regions of the country have helped homeowners build housing wealth in recent years. However, the continued decline in home ownership means this increase in wealth is shared by fewer people and likely leading to worsening inequality in the U.S.Here is a chart showing the aforementioned increasing gap between renters and homeowners in regard to family wealth: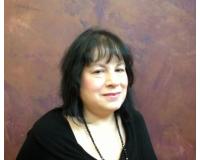 Author:
Ann Marie Cancro
Phone:
717-468-1301
Dated:
May 21st 2015
Views:
487
About Ann Marie: LICENSED: Licensed Real Estate Professional since October 1990. AFFFILIATIONS: Lancaster Assoc. o...