Understanding Open House Goals
For Sellers; We want your house to shine inside and out. You won't get a second chance make a first impression. Your agent has a responsibility to you. They should communicate feed back and traffic immediately after the open house. Address any price adjustments suggested when necessary. With rising interest rates buyers will qualify for less house then they did a year ago. Be realistic.
For Buyers; Don't wait to get a pre-approval. Be armed with an approval letter. This shows sellers and agents you are serious and not just looking. Be aware there is a cost for waiting. While you are waitng house prices and interest rates are rising. This affects your affordablilty capabilities. Please sign in. Be honest, if you already have a contract with another agent please tell the agent holding the open house.
For Agents; Know who to expect at your open house, first time homebuyers, move up buyers and investors. Be knowledgeable about the market and property where you are holding the open house, be an expert. Bring along lots of information.
Buyers and sellers are looking for a trustworthy, caring teacher first. We are the ones who help buyers and sellers with their complex decisions. We are more than sales people.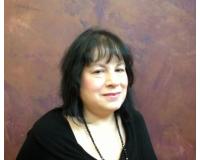 Author:
Ann Marie Cancro
Phone:
717-468-1301
Dated:
May 7th 2014
Views:
418
About Ann Marie: LICENSED: Licensed Real Estate Professional since October 1990. AFFFILIATIONS: Lancaster Assoc. o...