The Middle Aged Home
Middle aged homes have a problem. Many buyers like new or newish homes. Another bunch of buyers like older or historic properties which have nooks, crannies and "character." Not many buyers say they want a middle aged home, which these days would be something from the 70's to the 90's.

Savvy buyers can use this to their advantage. If you're willing to live in a split level, spit foyer or "raised ranch" you will likely get a lot more home for your money than if you chose a style which is currently fashionable. Some of these middle-aged homes have been updated, others not -- but either way it's a value play for cost-conscious real estate buyers.

If you're trying to sell a middle-aged home, what can you do? Use whatever talents and budget you have to make your home look younger. Much like a middle age person gets a face lift, you can face lift your middle age home by removing overgrown shrubbery and planting smaller plants, choosing a modern exterior paint color combination, and giving your kitchen and baths a "light remodel" to make them attractive and competitive with newer homes. Sometimes, some combination of painting dark cabinets, new countertops and flooring and new appliances are enough to do the job. Take out that wall to wall carpet if you have hardwood floors hiding under there. Repaint in modern, fresh colors. You might like your face-lifted home so much that you decide to stay!

Pictured at right is one of our listings in Lititz, PA. It's a classic split foyer at an attractive price. If you'd like more information on this home or any other, or would like a free consultation with me on what to do to make your home look younger, I'm happy to help. Always Talk To John.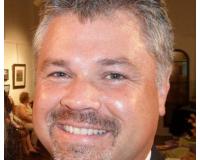 Author:
Paul Snyder III
Phone:
717-278-3324
Dated:
December 11th 2014
Views:
597
About Paul: I am a specialist in the management and sale of bank owned properties throughout SE and Central Penn...