Riding The Rails Of History
If you love history, old time steam train rides in the country and civil war re-enactments . Take an afternoon at Steam Into History.
A beautiful ride looking at Fall foliage while stepping back in time.
Fall Winter Schedule for Steam Into History 2014
September 13 and 14 – 11:00 and 2:30 runs to Hanover Junction. Join us for an encampment at Hanover Junction. The 87thPA will be riding with us and sharing their camp with our visitors.
September 27, 11:00/1:00 to Glen Rock and 2:30 to Hanover Junction and November 22, 11:00/1:00 to Glen Rock and 2:30 to Hanover Junction
Terry Bluett as Josiah Gitt: Josiah Gitt was a dry goods merchant from Hanover, Pennsylvania who owned a farm in York County. He, along with other farmers throughout the region suffered greatly in June 1863 as passing soldiers took animals and other supplies from the surrounding countryside. He will talk about his life during that turbulent time.
September 28, 11:00/1:00 to Glen Rock and 2:30 to Hanover Junction
"Reports that Mark Twain died over one hundred years ago are greatly exaggerated. Like Santa Claus, Sam Clemens will live forever, and his keen insight into subjects of current interest are as accurate today as they were in the second half of the 19th century. The NCRR is delighted to have as a passenger Mr. Sam Clemens (Mike Hall) who you all know as Mark Twain.
October 4 at 11:00, November 23 at 11:00 and 2:30 General and Mrs. Lee will be on the train to talk about life during the Civil War. You may hear them complain about those nasty Union soldiers. They are entertaining and informative.
October 4 at 3:00 to Hanover Junction, Otter Productions presents a murder mystery on the train. The mystery will begin in New Freedom and travel to Hanover Junction. While running north, the murder will be explained and the mystery begins. We will solve the mystery at Hanover Junction and enjoy a fun comedy show going south. Fun and adventure will be had by all.
October 5, 11:00/1:00 to Glen Rock and 2:30 to Hanover Junction, The Great Train Robbery Duo, GTR has entertained audiences for over 35 years, bringing it with their classic, smokey southern sound.
October 11, 11:00/1:00 to Glen Rock and 2:30 to Hanover Junction
Kent Courtney is an entertainer, educator and living historian. Mr. Courtney is a nationally recognized authority on the Civil War and railroad history.
Courtney does strive for authenticity in his work and he is probably the best at it today. Join him for an excursion to remember.
October 12, 11:00/1:00 to Glen Rock and 2:30 to Hanover Junction
The Susquehanna Travellers are always a favorite on the train. The Susquehanna Travellers have been playing traditional 19th Century music for more than a decade, with a focus on the Civil War era and Irish music. The musicians are also Civil War re-enactors and are members of the 87th Volunteer Infantry.
October 18 – Terry Bluett/Abner Doubleday will talk about the explosion of the baseball during the Civil War.
Fall Foliage will be good from about the middle to end of October. We may still have some color at the beginning of November. It is a beautiful time of the year and lovely for a train ride.
October 19, 11:00/1:00 to Glen Rock and 2:30 to Hanover Junction
Jeff Greenawalt is a Civil War era musician. Enjoy an afternoon of his guitar music and a bit of goober peas as he entertains our visitors on the train. Jeff has an extensive background performing Civil War era music and it is a good bet you will want to hear him again and again.
October 25, at 5:00 to Hanover Junction
Have you ridden a steam train in the dark? We present Nancy Pritt who will give you a ghostly experience while riding an authentic 1860s steam train. Civil War Ghost Stories.
October 24, 25, 30 & 31
SCREAM Into History, The Crazy Train
– celebrate the Halloween holiday with some ghostly excitement on the train to Seitzland. You will want to make this ride a Halloween tradition.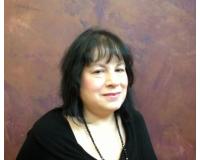 Author:
Ann Marie Cancro
Phone:
717-468-1301
Dated:
September 13th 2014
Views:
698
About Ann Marie: LICENSED: Licensed Real Estate Professional since October 1990. AFFFILIATIONS: Lancaster Assoc. o...