Move Up Buyers Need A Realtor And A Lender Early On
Many folks shop for homes on the internet, and when they see one they like ask to see it and if they like it want to buy it. This is fine for buyers who rent or don't have to sell their current home to qualify to purchase a new one, but if you are a homeowner and a move-up buyer there are huge advantages to starting the process with a Realtor and a lender well before you want to move.

First, you want to check with a lender to see if you can qualify to buy a new home while still owning your current home. If so, you can go ahead and start home shopping with your Realtor without restrictions while you list your home for sale (or retain it as a rental property).

If you do have to sell to qualify for a new property, your best strategy is to list your home for sale immediately with a clause "subject to seller finding suitable housing." In this situation you are looking for a new home while your current home is being marketed. With some timing luck, you will find a home that you want to buy around the same time as someone puts in an offer to buy your home. If you don't, you can ask the seller of the home you want to buy to accept your offer contingent on sale of your current home.

This puts you in a weaker negotiating position than someone who can come in and say "I can buy your home no matter what." Some sellers simply will not accept these sale-of-home contingencies, but some will, usually with a provision that they will keep their home on the market and if another acceptable offer comes along they will give you 48 hours to either remove your sale of home contingency or cancel the contract.

The least desirable situation is to have found your home-of-choice with a seller who will not accept any offers contingent on the sale of your home. In this case all you can do is put your house on the market and hope you get a contract to sell it before someone else buys your home-of-choice.

So now you can see why getting a Realtor and lender involved early on is particularly crucial for move-up homebuyers who may have to sell their current home before qualifying to purchase a new one.

I can help you negotiate this process by referring you to a lender and evaluating when or whether to list your current home. Contact me if you'd like to discuss.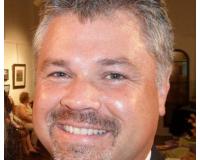 Author:
Paul Snyder III
Phone:
717-278-3324
Dated:
April 9th 2014
Views:
2,654
About Paul: I am a specialist in the management and sale of bank owned properties throughout SE and Central Penn...