Micro Apartments Are Stupid
The New York times reports that new tiny modular apartments are going up in Brooklyn. They are as small as 260 square feet, which means the entire apartment is about the size of an average living room. If you lead an urban life, and basically come home to sleep and take a shower, this is probably OK -- after all it's sort of like having a permanent hotel room. But it hardly seems to be a place where you would actually want to "live." And the kicker? They are supposed to rent for $2000 to $3000 per month. Now it just seems stupid. For $2000 per month you can buy a spacious, comfortable $300,000 home in Lancaster County, with probably 3 or more bedrooms, 2 or more baths, and a nice yard. See the light New Yorkers, I'll be happy to sell you a real home in beautiful Lancaster County, PA.
Here's a link to the NYT article: http://www.nytimes.com/2015/02/22/realestate/micro-apartments-tiny-homes-prefabricated-in-brooklyn.html?action=click&contentCollection=Real%20Estate&region=Footer&module=MoreInSection&pgtype=article&_r=0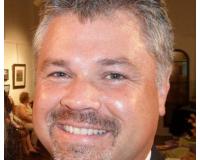 Author:
Paul Snyder III
Phone:
717-278-3324
Dated:
February 21st 2015
Views:
489
About Paul: I am a specialist in the management and sale of bank owned properties throughout SE and Central Penn...