Billionaire Says Real Estate Is Best Investment
According to the Wall Street Journal, Paulson is:"A hedge fund tycoon who made his name, and a fortune, betting against subprime mortgages when no one else even knew what they were."Why does he believe homeownership is such a great investment?Paulson breaks down the math of homeownership as an investment:"Today financing costs are extraordinarily low."The latest numbers from Freddie Mac show us that you can still get a 30-year mortgage for under 4%."And if you put down, let's say, 10 percent and the house is up 5 percent," as many experts predict, "then you would be up 50 percent on your investment."How many are seeing a 50% return on a cash investment right now?Paulson goes on to compare the long term financial benefits of owning verses renting:"And you've locked in the cost over the next 30 years. And today the cost of owning is somewhat less than the cost of renting. And if you rent, the rent goes up every year. But if you buy a 30-year mortgage, the cost is fixed."Bottom LineWhenever a billionaire gives investment advice, people usually clamor to hear it. This billionaire gave simple advice – if you don't yet live in your own home, go buy one.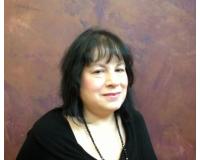 Author:
Ann Marie Cancro
Phone:
717-468-1301
Dated:
March 29th 2015
Views:
290
About Ann Marie: LICENSED: Licensed Real Estate Professional since October 1990. AFFFILIATIONS: Lancaster Assoc. o...