12 Home Staging Tips For Sellers
12 Home Staging Tips for Sellers
One of the most common questions I get from clients who are planning to sell their home is how much work they should put into making the home look perfect. As a general rule of thumb, aside from renovating a severely outdated kitchen or bathroom, any home improvement that doesn't add square footage isn't worth it.
That said, I do recommend staging a home so that it makes a positive first impression when prospective buyers tour it. Here are 12 tried-and-true home staging tips that won't cost a lot but will make a big difference!

1. Less is more.
Rent storage to help de-clutter. Remove enough stuff so that closets and storage spaces are half empty.
2. Make sure your rooms are well lit.
Open the shades, blinds, or curtains to fill each room with natural light.
3. Get other opinions.
Ask a friend to critique your home.
4. Don't hide any of your home's assets.
Remove rugs to highlight nice flooring. Clear off counters to display any stone, granite, etc.
5. Create traffic flow through the rooms.
Place seating into conversational groups and use pieces to help navigate visitors through your home.
6. Freshen up your home.
Air out rooms by opening windows before showings. Display fresh flowers or a bowl of brightly colored fresh fruit.
7. Update your main locks.
If you have various keys for each door, re-key the house so everything is on one key (knob, deadbolt, garage, etc).
8. Remove all pets.
Keep pets in the backyard or garage, take them for a walk, send them to a friend or board them for uninterrupted showings.
9. Make minor repairs.
Fix issues that can distract buyers such as leaky faucets, burnt out bulbs, loose knobs, broken tiles, squeaky hinges, and even worn toilet seats.
10. Clean and make your bed everyday.
You never know when a showing might occur.
11. Don't forget yard maintenance.
This is your home's first impression. Weed, mow, paint the trim, clean the windows, etc. Remove your car from the driveway.
12. Remove all personal items.
Put away or hide all photos, refrigerator art, calendars, valuables, prescription drugs, all bathroom toiletries, grooming products, etc.
https://www.redfin.com/blog/2015/07/home-staging-tips.html#.VafvCUvOA8M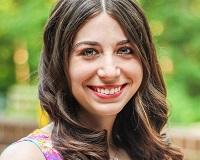 Author:
Katelyn M. Sisk
Phone:
717-823-3001
Dated:
July 16th 2015
Views:
467
About Katelyn M.: REALTOR® | Transactions Coordinator Katelyn Sisk graduated from Valley Forge Christian Colleg...